Although he turned out to be a liar, cheat, thief, con-artist, swindler and all around charlatan, Bernie Madoff does present an impressive list of admirable qualities.

OK…let's put aside for a moment the Ponzi scheme that cheated wealthy individuals, charities, non-profits and a myriad of other investors out of billions of dollars. Rather, focus on the fact that for decades Madoff successfully convinced the best and brightest to put their trust (and cash) in his hands.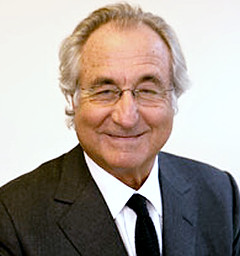 Here is my list of Madoff attributes that every corporate marketer and sales representative should aspire to emulate:

1. Get access to the inner circle. The number one rule in sales is to connect with decision-makers who have money. Madoff navigated his way into country clubs, business groups, fundraisers and other professional settings where he cultivated relationships with those with wealth and power.

2. Create an eco-system of champions. It wasn't merely Madoff pushing his fund. He was able to build an extensive network of money managers and investment advisors who directed their clients into his clutches. This channel strategy brought Madoff the scalability and reach needed to fuel the Ponzi scheme's thirst for new capital.

3. Build a perception of desirability. This was the brilliance of Madoff's pitch. A prospective client was informed there was simply no opportunity for them to participate in the program because it was in such high demand. A week or so later a call was placed to inform the target that Madoff would make an exception just for them. Of course, they had to wire the money right away.

Before you express outrage, please understand that in no way do I condone Madoff's illegal actions or make light of the pain he caused his investors. His life in prison is well deserved.
However, his deftness as a marketer and in sales should be recognized.

Plus, my mom always taught me to look for the good in everyone. It has always been said Hitler was a wonderful dancer, right?